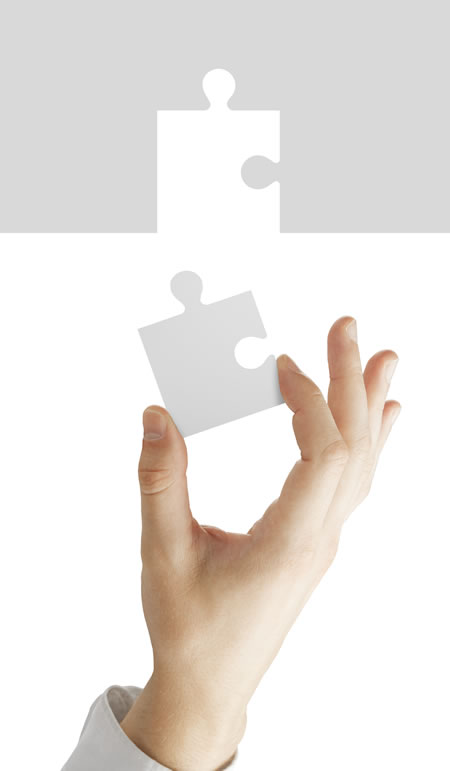 IPNet Solutions is an integrator, managing turn-key projects in the enterprise and telecom markets. We specialize in providing advanced devices and solutions for communication networks, information security and integration-related computing.
From the design stage through project submission, we offer an end-to-end approach to project development – paying strict attention to solution quality, timetable and budget framework. We have an extensive experience in WAN, LAN, VoIP & Network Security Solutions.
Networking
IPNet Solutions offers communications solutions, technology and value-added services covering all 7 layers – from the physical layer (layer 1) to the application layer (layer 7).   These solutions include:
Lan Switches – L2/L3/L4 Switches
POE solutions – Switches, Media Converters, Power Injectors
Media Converters
Fiber Network Interface Cards
Managements Systems
Wireless Solutions – WiFi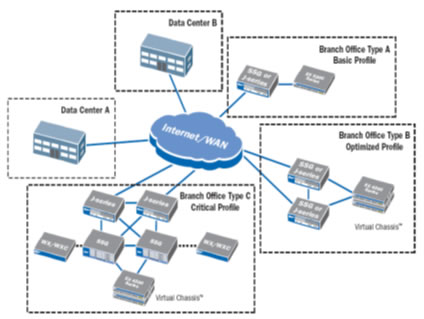 Industrial Communication Solutions
IPNet Solutions offers a wide range of rugged solutions for Safe City / Smart City projects and IoT solutions. These solutions include the following products:
A wide range of Industrial LAN switches (with POE + / ++ capabilities) resistant to harsh conditions of -40c to 75c
Industrial Media converters
Products with EN50155 standard (mainly for trains)
Industrial 3G / 4G / LTE routers
Industrial wireless solutions
Industrial RS232/422/485 serial communication solutions
SFP / QSFP Optics Solutions
IPNet Solutions offers a range of optics for LAN switches (for the leading manufacturers in the global market) and other communications equipment  in the Pluggable sector:
SFP 100M / 1G Multi Mode or Single Mode up to 120KM
SFP + SR or LR 10G Solutions
SFP28 – 25G Solutions
SFP56 – 50G Solutions
QSFP + 40G Solutions
QSFP28 100G Solutions
QSFP-DD 200G & 400G Solutions
Bi Directional Solutions
OEM
IPNet Solutions has a focused activity dedicated to the OEM (Original Equipment Manufacturing) activities market.
We offer complementary off-the-shelf solutions with customized capabilities and high skill of integration
Specialize in providing logistic solutions – Stock Level Management
Advanced products and complex services in communications-related fields
Allowing companies to concentrate on their core businesses
World Wide Support
VoIP Solutions
IPNet Solutions represents AudioCodes (world leader in the VoIP solutions) we offer the following.
SBC – Session Border Control Systems
FXS/FXO/E1 PRI Gateways
HD IP Phones
Skype For Business & Microsoft Teams
Voice Applications – VocaNOM, SmartTAP
Contact Centers
Service Providers Solutions
Optics – all kind of SFP's – BiDirectional, Copper, QSFP and many more
POE Switches for Centrex Applications
HD IP Phones
MSBR Gateways
VoIP GW's
FireWall's & UTM
Cyber & Security
We provide a complete and comprehensive suite of Cyber & Security solutions based on world-leading vendors. These solutions include:
Network Security
Data & Content Filtering
Application & Database Shielding
Authentication, Authorization & Auditing
Desktop Security
Security Management
Risk Analysis
NAC – Network Access Control System
Hybrid Wireless Solution
The solutions currently available in the WiFi market are based on the Micro Cell technology. Each AP works on a different frequency, which creates a radio design problem and creates co-channel interference, which causes disconnections and low service level for the users.
Allied Telesis Hybrid Wireless solution addresses this problem by using Blanket technology. All AP's work on the same frequency and users are connected all the time without the need for Roaming. At the same time, you can also integrate Micro Cell design because of this it is called a Hybrid solution.
The Blanket solution is especially evident in the new AC Wave2 standard. In this standard, each radio channel is 80Mhz. Therefore, a Micro Cell solution can't be implemented in large organizations due to lack of frequencies for use (also the channel space in Israel is limited to 5150Ghz-5350Ghz)
This solution is suitable for logistics centers that are constantly changing due to inventory levels. The Blanket solution provides coverage for the logistics area and all users are connected permanently without disconnecting when switching from one AP to another AP.
Organizations that need communication without disconnecting. For example, using VoIP / Video, these applications do not suffer from disconnections. Blanket provides a perfect solution for these applications.
Areas with a high density of people using the Blanket can increase the bandwidth to those people by installing more AP's in the same area (using the Micro Cell there is a limit to the amount of AP's due to radio design).
Up to 3 Blankets can be configured to increase bandwidth for users.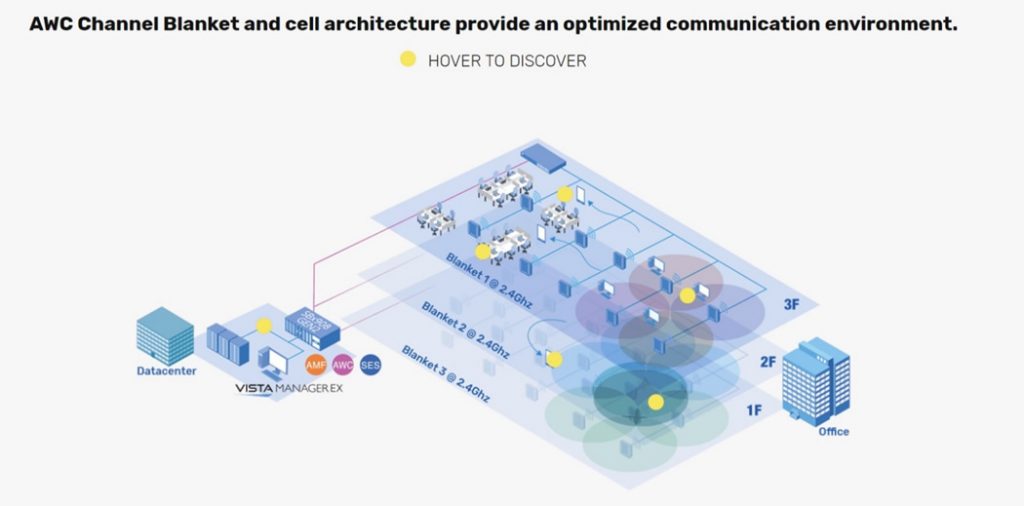 AMF – Autonomous Management Framework
Managing communications infrastructure involves expensive time, high costs and sometimes very expensive third-party applications.
Cloud computing and integrated infrastructure give business value to the organization, but they also add complexity.
Networks must keep pace and evolve faster and faster to work with modern applications.
Allied Telesis Autonomous Management Framework ™ (AMF) helps IT do this only by significantly reducing the time and management of network infrastructure.
AMF delivers real and immediate business value by solving one of the most pressing IT needs. It provides an integrated infrastructure that can be managed as a single entity, reducing complexity and total cost of ownership, and allowing to do more with less.
The AMF provides the following tools:
Unified network management from any point on the network.
For example, setting up Vlan on a network of 100 switches is done using only one command.
Graphic management of the network with Vista Manager.
Network automation that simplifies and runs tasks across the network.
Automatic backup's and restore devices when they are added to the network.
For example, if a switch is dropped and a new switch is brought, it is replaced the faulty switch and the network then loads the correct configuration and the appropriate operating system.
With a combination of AMF features you dramatically reduce network operating and maintenance costs (OPEX), some customers have reported a 60% reduction in network operational costs by using AMF.